Click:Release date:2022-05-30 17:32:24
Information source:INSE kitchen Appliance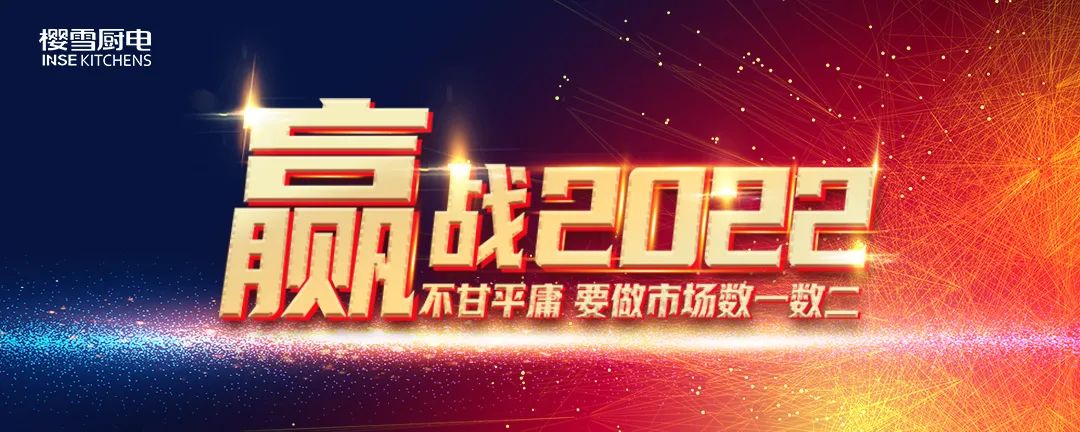 On April 29, the groundbreaking ceremony of the new headquarters building of INSE Group was held in INSE Old Industrial Park. Nantou Town Party Committee Secretary Xu Ningjun, Nantou Town Party Committee Deputy Secretary Zheng Jiaquan, Nantou Town Party Committee Member and Deputy Mayor Zhang Junbiao, INSE Group Chairman Li Rongkun, Vice President Li Guohua, Vice President Chen Su, Vice President Li Wenhua, and Vice President Li Rongchao attended the groundbreaking ceremony.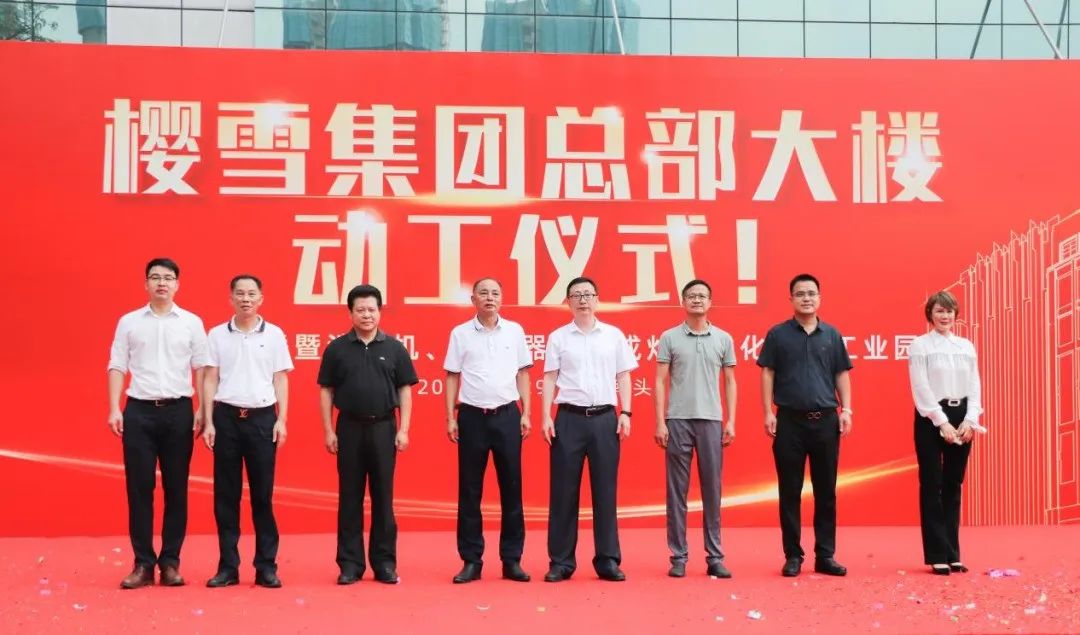 The new headquarters building project of INSE Group is an important achievement of Nantou Town's comprehensive promotion of "industrial reform" and striving to create a new situation of high-quality development.
Mr. Xu Ningjun, Secretary of the Party Committee of Nantou Town, Zhongshan City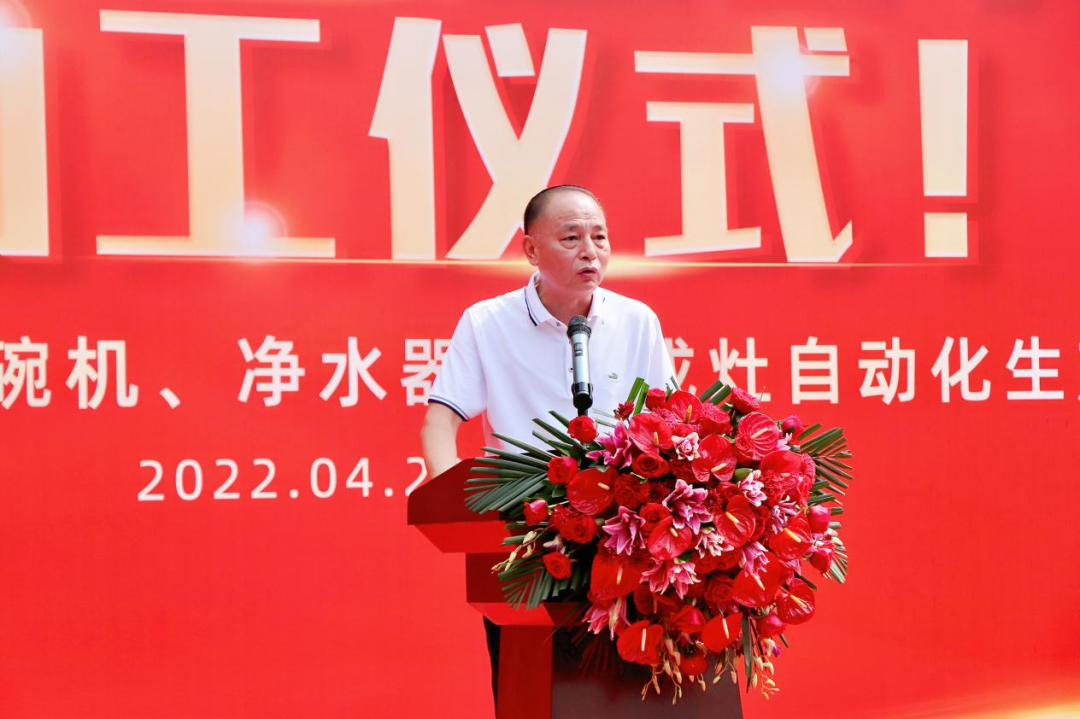 Mr. Li Rongkun, Chairman of Zhongshan INSE Group Co., Ltd.
Li Rongkun, chairman of INSE Group, delivered a speech. Taking advantage of the important opportunity of the old industrial park renovation project, INSE's new headquarters building and production base for dishwashers, water purifiers and integrated stoves officially started construction. This is the realization of the diversified development of INSE Group. The new layout of INSE is a milestone in promoting the high-end and intelligent upgrade of INSE kitchen appliances.
Subsequently, INSE executives and government leaders announced together that "the construction of INSE Group Headquarters Building has officially started"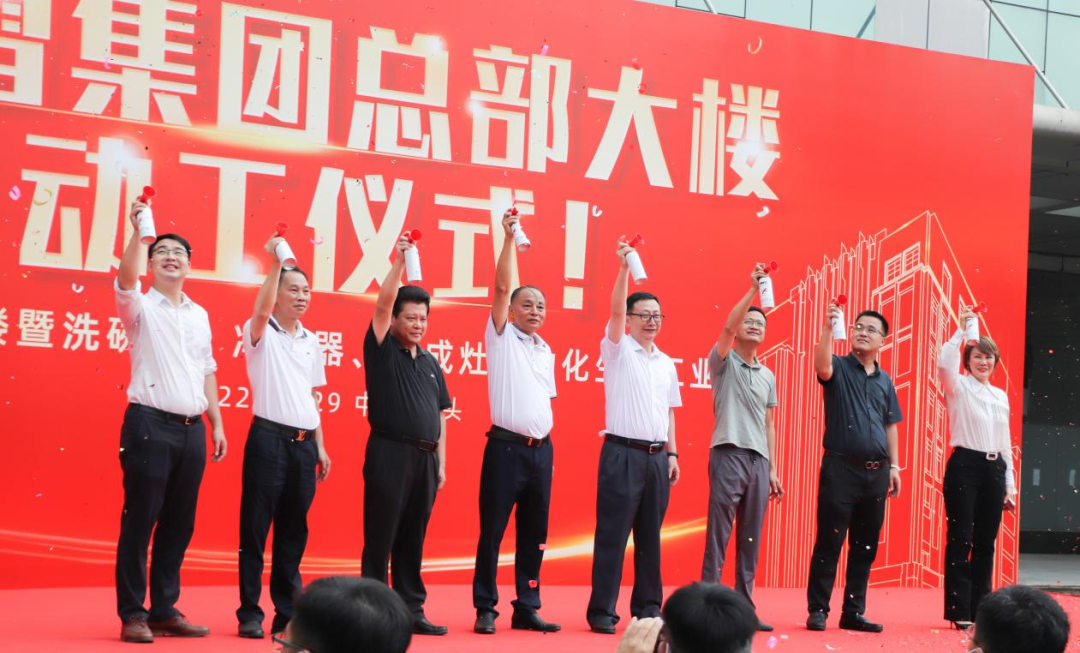 The total investment of INSE Group in this project is 300 million yuan, which is mainly used for the headquarters office building and the production base of dishwashers, water purifiers and integrated stoves. It is a comprehensive building integrating production, learning and research. Strive to be completed by the end of the year and officially put into production next year. After the production, it is expected that the annual sales will exceed 500 million.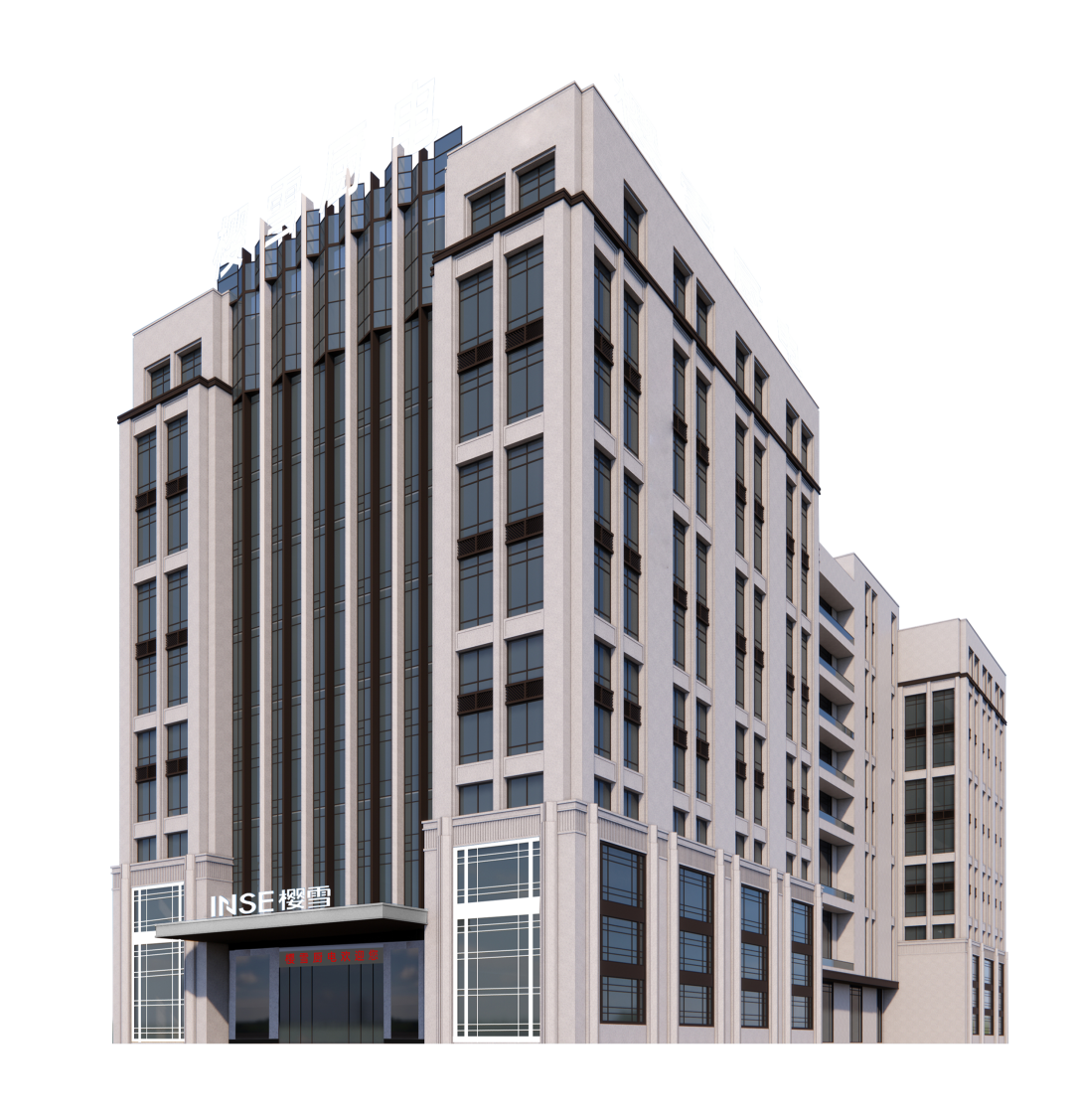 INSE New Headquarters Building
Rendering of the production base for dishwashers, water purifiers and integrated stoves